Thursday, January 21, 2016 by Keith
TMP is an incredible agency and we are fortunate to work with them, on a regular basis, with their diverse clientele.
Our Cleveland team was recently flown to Chicago, to produce new work with TMP, for TransUnion. It was all on site photography, at their corporate HQ and outdoor locations, throughout downtown Chicago. 
It was energizing, planning the attack on our selected locations and utilizing the staff of TransUnion, as our talent. Directing people that are not used to being in front of the camera is what I thrive on.
Here's a few of the ads that we produced. The A.D. has an awesome style. I love this advertising business, it's cool !!!!!
KB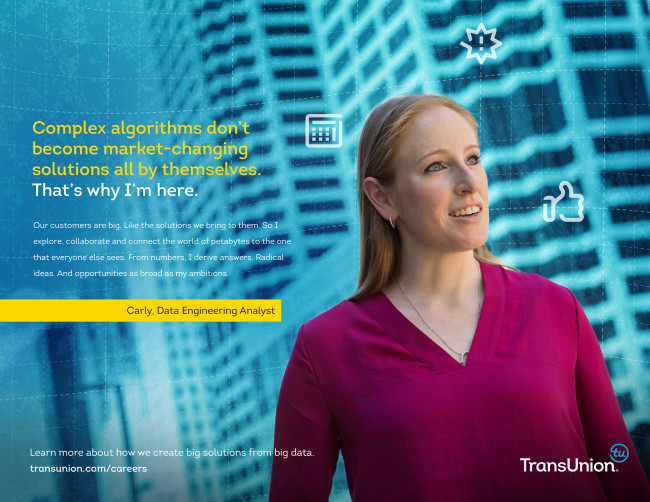 © Keith Berr Productions, Inc.
3 Comments »
These pictures are gorgeous ! You have the unique ability to capture people looking relaxed and enjoying the moment. The lighting is beautiful as well. Looks like a great project!
Carolyn

Comment by Carolyn McGinty, — January 26, 2016 @11:29 am

You are always too sweet. Miss seeing you, where are you at these days? We heard that you'd left the crazy place.

You guys don't need talent with that good looking crew! Beautiful lifestyles..love it.
~Christine.

Comment by Christine Luciano, — April 4, 2016 @8:24 pm
Leave a comment
You are viewing the earliest post.