Sunday, June 29, 2014 by Keith
We have produced 13 billboards spreading our bike safety message across Cleveland. 
I was approached by Dix-Eaton Advertising to work on this Pro Bono project, promoting bike safety in Cleveland. It's become a huge national issue, with so many bicycles on the road and people in their cars being distracted with their texting, talking on phones and basically just not paying attention.
Three of my friends have been hospitalized this year from cars hitting them on their bikes. People get hurt when attention spans are not focused. We are trying to promote safety for our friends on bikes and the message we are pushing, is that cars and cyclists follow the same rules.
We need to be predictable and give adequate distance, a little courtesy can save lives.
Thank you to Dix-Eaton Advertising and to all the cyclists that volunteered their time for the photo sessions. It's always a pleasure working with a great creative team and getting a message out there to help others.
Please drive and cycle safely this summer.
KB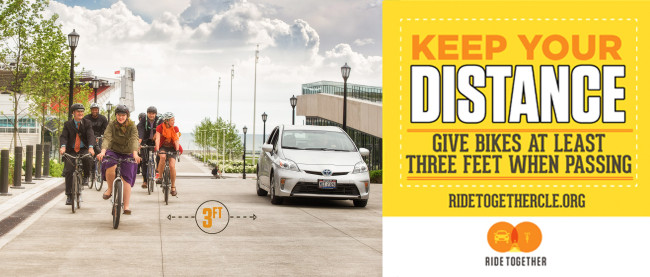 No Comments »
Leave a comment