Wednesday, April 9, 2014 by Keith
Liberty Mutual is an exceptional company with over 900 offices and 50,000 employees worldwide, a corporation that has $120.1 billion in assets and is 81st on the Fortune 500s list. When we were asked to bring our team of five to Liberty Mutual's World Headquarters in Boston, Massachusetts, my thoughts centered on one word, "WOW!"   We worked with TMP Advertising's New York office, for a new 
photo campaign
 and actually utilized Liberty Mutual's employees as the talent. Our producer, Linda Barberic, coordinated everything from renting the Boston Subway, to procuring a coffee shop location for the sessions. The clients and ad team brought an incredible energy to the shoot, forming a dynamic collaboration in our image creation. 
The ads
 I'm presenting are some of our studios favorite images; the agencies final selections are still on their way. I want to thank the folks at Liberty Mutual for being so hospitable, forthcoming and genuine, while working with us. I have to believe that this is the way they deal with everyone who is insured with them. Their most important promise is that they will strive to do the right thing, always.
That's just refreshing in today's world.
KB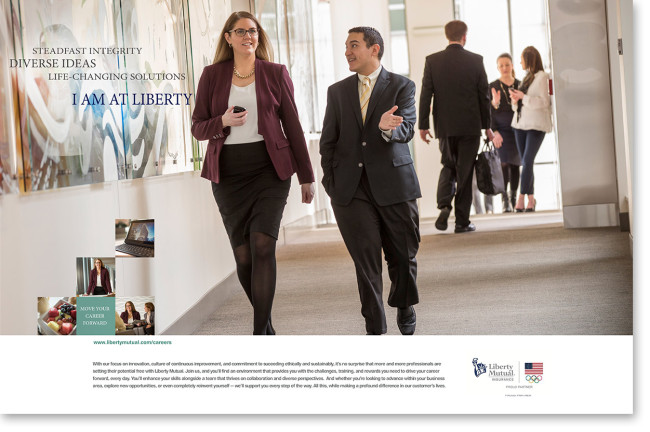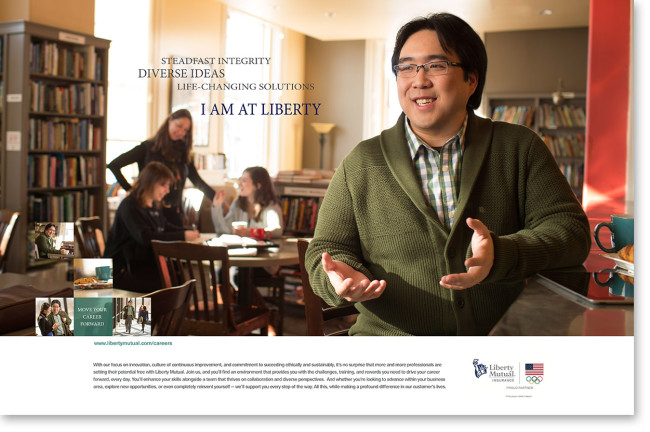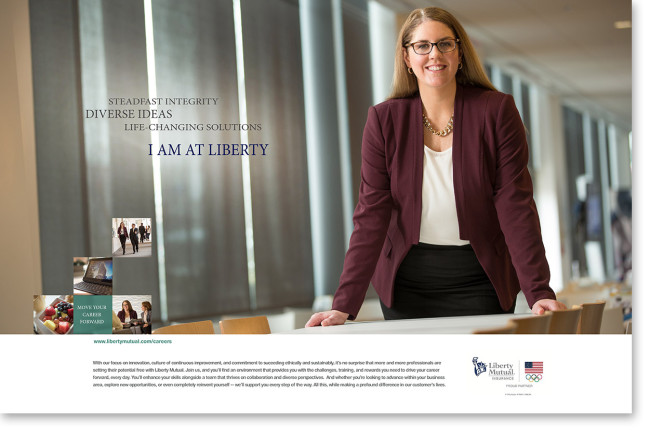 1 Comment »
[…] in Boston Massachusetts. We would be working with TMP advertisings, New York office, for a newphoto campaign, utilizing employees from Liberty Mutual, as the […]

Pingback by Liberty Mutual Brings Keith Berr's Crew to Boston HQ – Keith Berr Photography Blog, — April 10, 2014 @12:14 pm
Leave a comment
You are viewing the earliest post.