Thursday, July 25, 2013 by Keith
We love to entertain and entertaining means cooking and consuming fine beverages. This summer we have taken it upon ourselves to educate our friends in the art of preparing Paella over an open fire.
Fresh seafood, chorizo sausage, shrimp, chicken, mussels, clams, saffron, vegetables, rice, garlic and so on go into our 36" pan, obtained from The Spanish Table. Its been used to feed 50 people at one time and that's a whole lot of fun and food. Everyone helps out and the reward is an amazing dish that cannot be forgotten.
It's a great event every time, so if you're interested in being a part of one of our cool cooking classes, contact Linda B @ linda@keithberr.com and let her know. We'd be happy to share the recipe and good times with you.
KB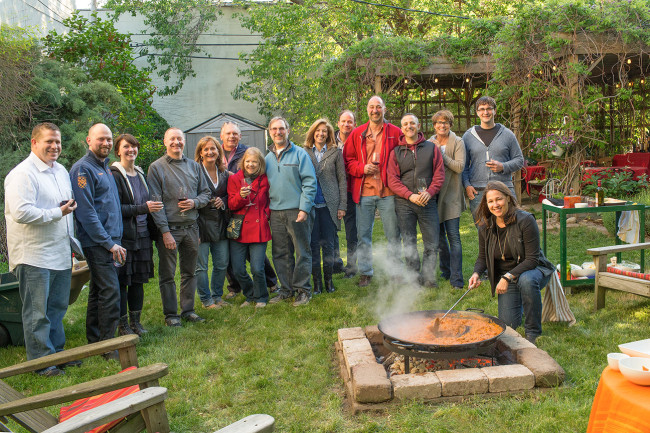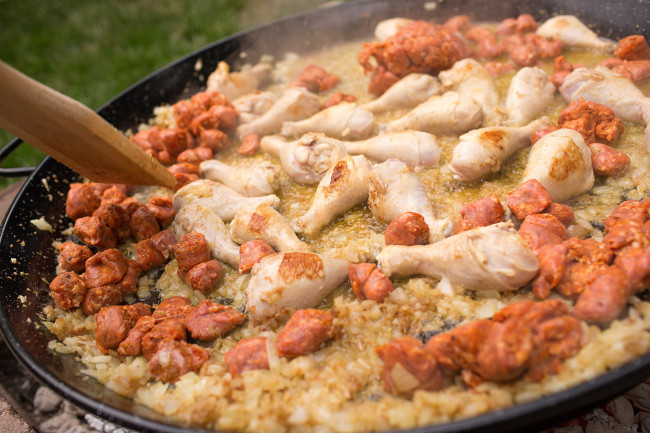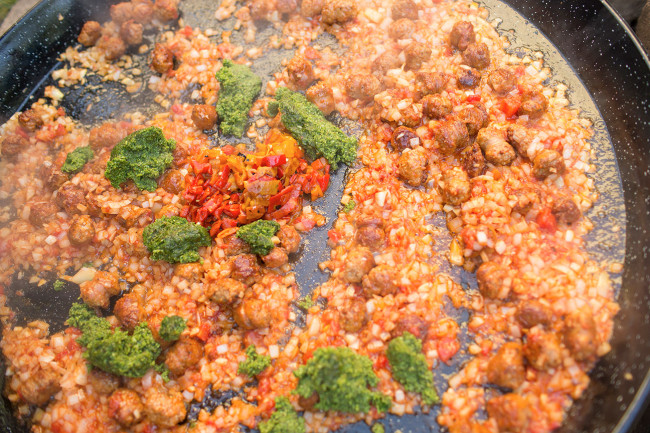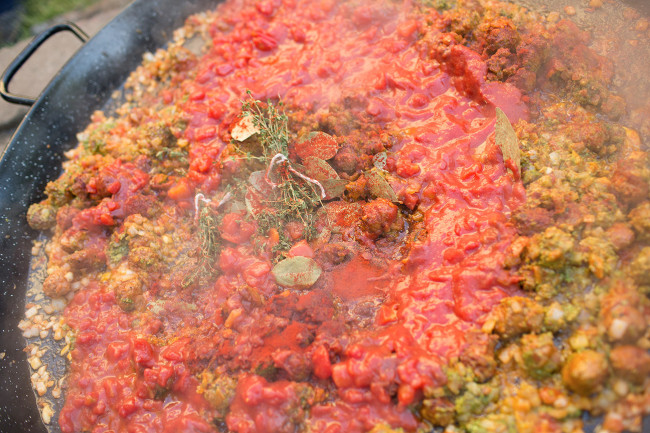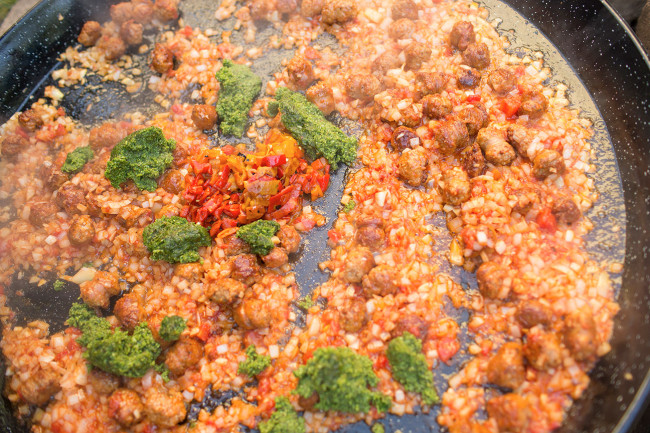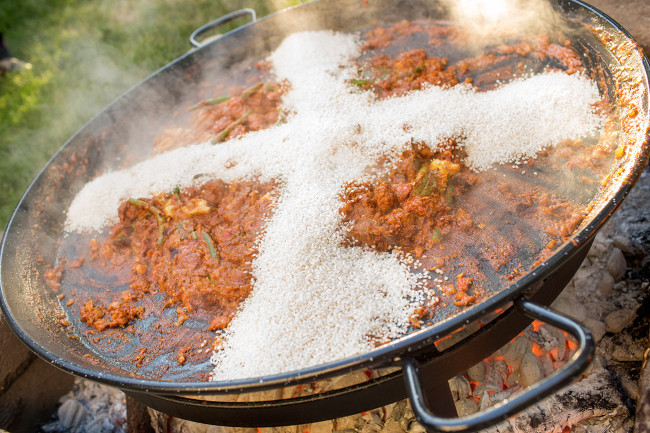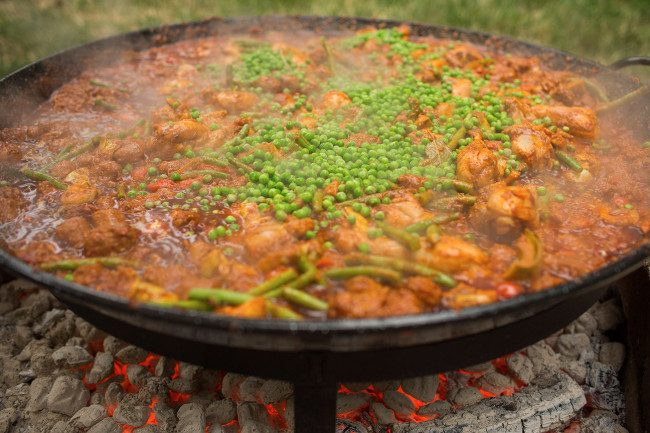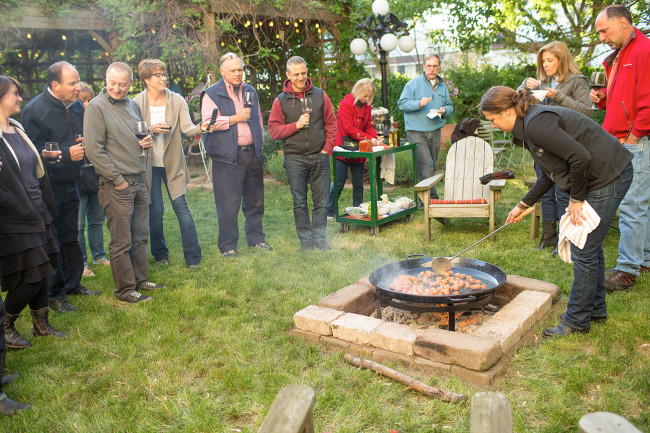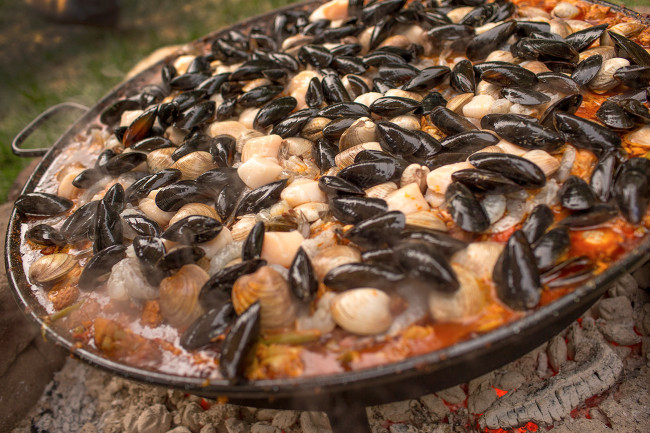 2 Comments »
good paleaa

Comment by linda, — July 29, 2013 @4:17 pm
Leave a comment
You are viewing the earliest post.