Tuesday, March 26, 2013 by Keith
Cleveland has an amazing amount of fantastic eateries and I am very fortunate to work with many of the chefs and enjoy the cuisine that they provide. 
Featured here is Rocco Whalen, at his home base Fahrenheit, in Tremont. His food style is contemporary American regional with a dash of Rocco's Asian Insinuations. 
He's been around a while, having worked with Wolfgang Puck for four years at Spago, Obachin, Granita and Chinois, then adding his own twists to give Cleveland a gem that has my clients from around the country begging to dine at.
Cleveland is becoming a food Mecca, get out there and partake with some of the countries finest!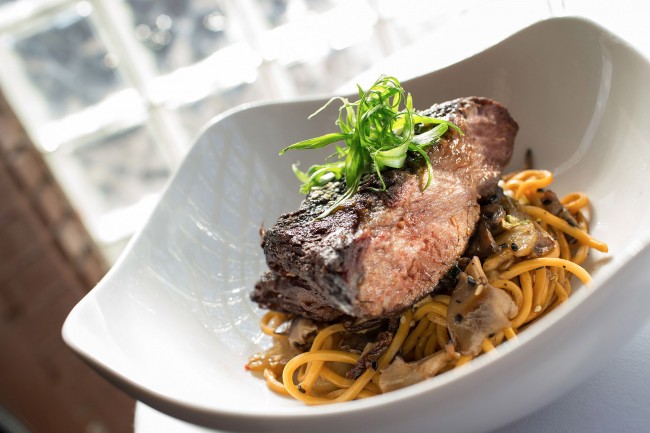 No Comments »
Leave a comment