Monday, January 7, 2013 by Keith
Steel and Steam locomotives in a Roundhouse all being restored by Cleveland volunteers. There are over 20 pieces of vintage stock, the famous 1918 USRA Light Mikado steam locomotive - the 4070, that was featured in the movie "The Natural". 
The Midwest Railway Organization, MRPS, is restoring vintage railroad equipment of every size, type and description. They figure out how to remake, redesign and fabricate the things that cannot be bought.
They are located in Cleveland's flats at 2800 West 3rd Street. 
Come down and enjoy a part of America's Great Railroading past. It's an amazing experience that is well worth the time!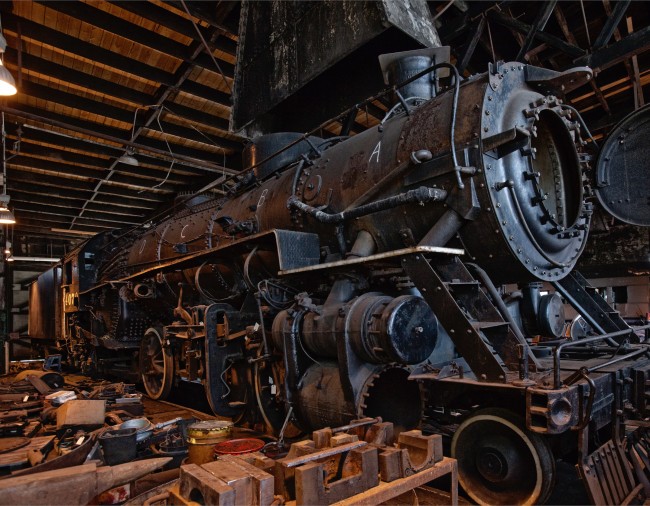 4 Comments »
Leave a comment