Wednesday, September 5, 2012 by Keith
I love this article published in Design Taxi.
Just about anyone can be a photographer these days—simply purchase a DSLR camera and boom!—you are considered a 'photographer'. 
However, sisters Ginger and Mary Anne are tired of the countless amateur, wannabes who try to pass themselves off as professionals—just because they own a camera and have access to Photoshop. 
To expose and shame these 'professionals' and their poor quality pictures, they have created a website called 'You Are Not A Photographer'. 
As the sisters describes it, "These buy-a-DSLR-and-open-up-shop photogs need a wakeup call, they are not photographers." 
Photographers out there, you have been warned! 
Check out some "professional" pictures below: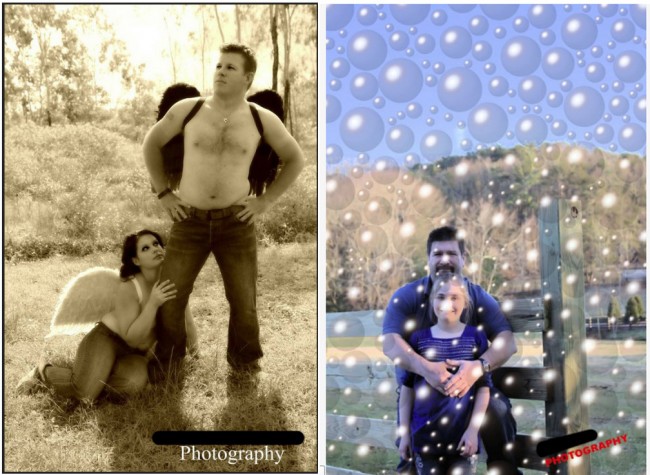 2 Comments »
I know this web site gives quality dependent posts and additional stuff,
is there any other web site which provides these kinds of things in quality?

Comment by Interior and Advertising photography shooting architectural photography, — November 6, 2012 @9:55 pm
Leave a comment
You are viewing the earliest post.