Monday, May 14, 2012 by Keith
The Vitamix Chef's kitchen was created in Keith Berr's studio in a three-week period to meet the client's deadline for video production.
We designed the kitchen from scratch and it contains stainless appliances from Kitchenaid, faucets from Moen and granite from Italy.
The French doors with transom and windows allow us the ability to punch great raw light into the set, across the cherry hardwood floors and give a bright sparkle to the room. We watched a lot of food network shows and browsed tons of publications to come up with this design and the first video production was a fantastic success.
If you don't own a Vitamix I really suggest it highly for preparation of everything from raw food smoothies, to grinding grains, making nut butter, soups and even an occasional slushy fruit cocktail.
Best of all they're made locally.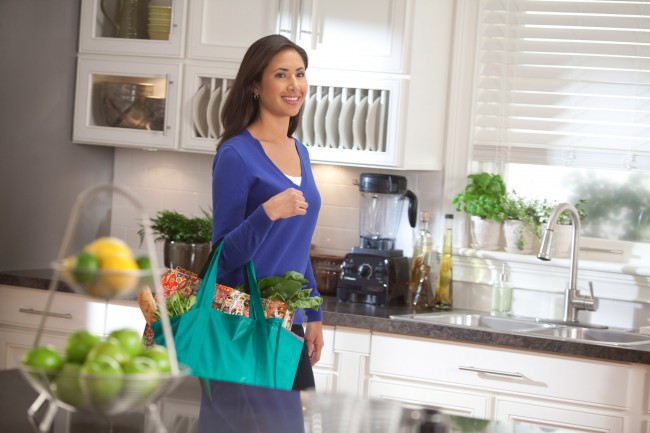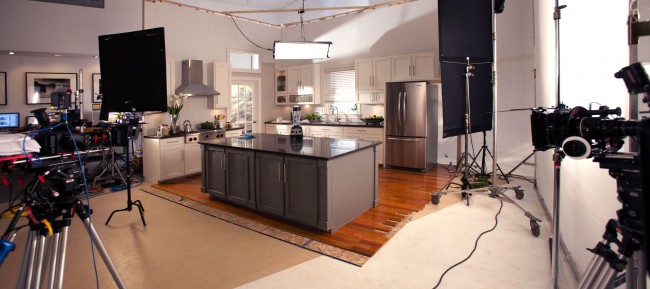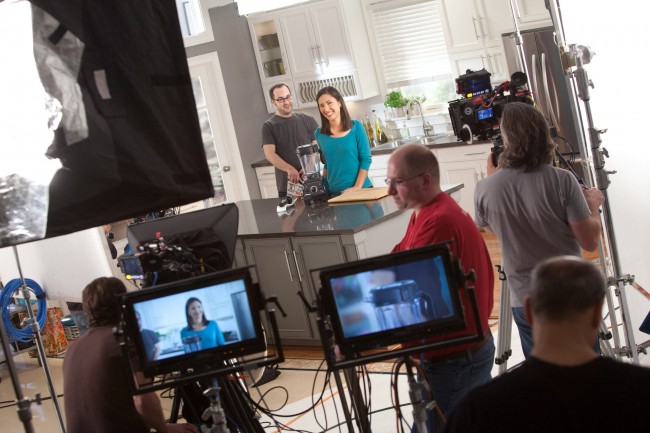 3 Comments »
Hi Keith,
Just wow. Your work is amazing…gets better and better. Thanks to you I now have a Vitamix and I LOVE it!!! Just keep the hits coming, my friend. I love seeing the world through your eyes.
🙂

Renee

Comment by Renee Copfer, Twitter: reneecopfer , — June 14, 2012 @10:07 am

You have to love doing what you do in this brief time we have here.
You're a doll, enjoy that Vitamix and live healthy.
KB
Leave a comment