Wednesday, September 14, 2011 by Keith
Moen's ad agency Adcom came to us with a project where we needed to have a great location to work multiple scenarios with the new Moen Swivel Head. We opted to built the shower in our studio and bathed kids, dogs and pretty girls to show the versatility of Moen's newest very cool product.
One big issue was being able to freeze the water drops and see the perfect spray patterns from the product. Our solution was Braun Color high-speed strobes that can capture the spray like no other.
When it comes to high-speed photography Sinar Bron is the only strobe on the market to freeze frames at 1/12,000 of a second.
The shoot was fun, the kids laughed, dogs barked and our beautiful model had a nice warm shower.
Great day I'd say.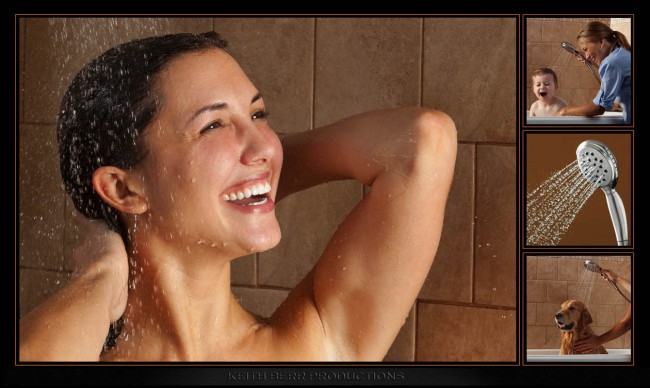 No Comments »
Leave a comment
You are viewing the earliest post.