Saturday, June 5, 2010 by Keith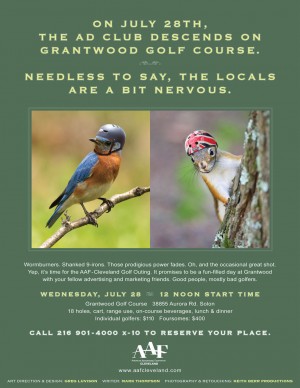 The Ad Club is having it's annual golf outing and Greg Luvison and Mark Thompson designed a really funny invitation.
It was my job to outfit the wildlife with adequate head protection.
Nice job guys, the wildlife is ready for us.
No Comments »
Leave a comment
You are viewing the earliest post.