Tuesday, February 9, 2010 by Keith
We work on many different projects throughout the year and one of our favorite things to work with is food.
We have a dinner group that we've been cooking with for years and recently we had the group over to the studio to work with us and prepare a Tuscan feast. Recipe's were sent out with appropriate wine selections and all 10 couples attending did their prep work and brought it all together for a night of food, wine and fun.
Here's a photo of just a small taste of the evening. It was a fantastic group effort. Thanks everyone!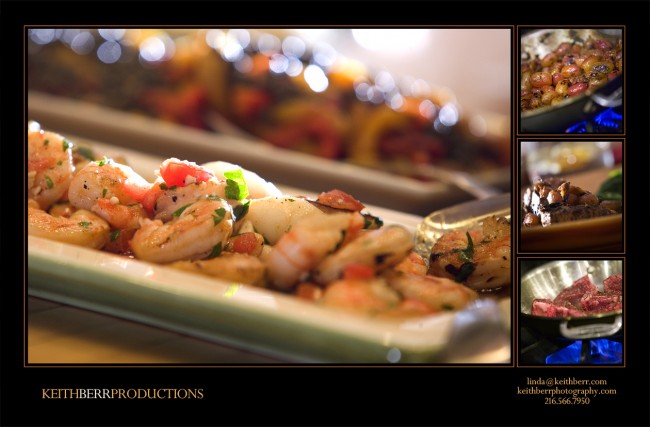 No Comments »
Leave a comment
You are viewing the earliest post.