Tuesday, January 19, 2010 by Keith
There seems to be a real abundance of the white stuff this year. I just finished a shoot for a few magazine covers with a great crew. The model, art director, location, stylist and the weather all cooperated, especially since I wanted snow.
It's fun shooting outdoors and having everything go your way. I used to work as an assistant with an amazing photographer, Bob Bender. It always seemed that when the weather wasn't going to be just right for the shot, Bob would say wait a minute, it's coming, and it did. The clouds would part and the sun would beam right where it was needed. I never had the luck of Bob, but I have learned to bring my own sun, portable lighting, and make those magic moments happen my way.
Anyway here are a couple of those cover shots plus a little blend of the Santa Fe snow from earlier today on my neighbor Jill's house. Please enjoy!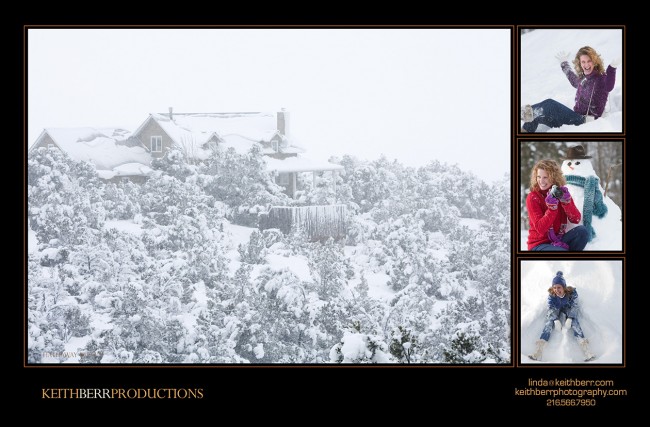 No Comments »
Leave a comment
You are viewing the earliest post.