Wednesday, July 22, 2009 by Keith
Ann Arbor is the number one Art Festival in the U.S. and after being there I can see why.
We set our work up in a prime area filled with restaurants and galleries and met fantastic patrons and other artists. Our booth was a constant flow from 10:00 am - 9:00 pm with art buyers, gallery owners, salon owners and even a group from Redondo Beach, Ca. looking at buying art for Target, Kohl's and Walmart projects.
It was a fast pace and we are convinced that if you put your product out there, push to meet people that this is a good a time as any to brand a product.
What recession?
Breaks happen when least expected as long as you keep putting your work in the public's eyes
Thanks to everyone that made this a wonderful experience for the newbie's.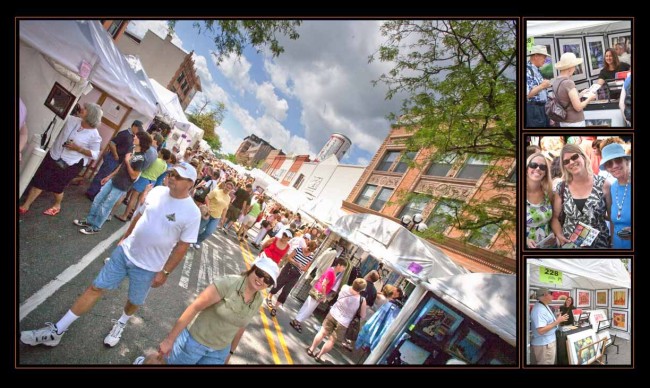 No Comments »
Leave a comment