Tuesday, July 7, 2009 by Keith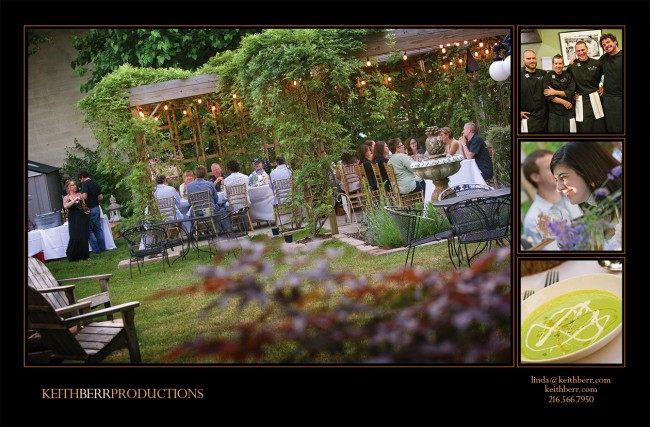 Keith likes to garden and his studio has a spectacular pergola and garden in the rear of the building. Spice of Life Catering recently asked if he would allow an Urban Dinner Party to be hosted at his studio.
"Why not?" was the answer they received.
Chef Ben Bebenroth and his crew took over Keith's commercial kitchen and prepared a feast for 30 people last weekend. Ben strives to show his clients that there is a bounty of harvest to be enjoyed from right here in our own backyards. By utilizing these small family farms and supporting our local economy, we will all live a better and more vibrant life. His menus feature organic and sustainable farms from Ohio's lush valleys, complemented by an array of eclectic ingredients that he's discovered on his travels across the country and around the world.
The man can cook and the wines that were paired with the foods were exceptional.
If you would like to experience a fully catered event from this amazing chef and his crew contact Jess Andjeski, at Jess@SpiceOfLifeCaters.com or call 216.432.9090.
It's a great time!
No Comments »
Leave a comment
You are viewing the earliest post.