Thursday, July 2, 2009 by Keith
Hathaway Brown is a school that if I am ever reincarnated as a girl, I would love to attend.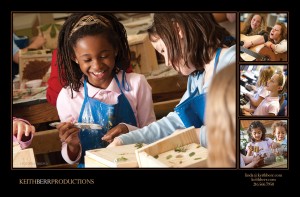 I never knew that education like this was available here in Cleveland Ohio, plus it is the oldest surviving private girls' school in the area and was founded in 1876 and offering classes from kindergarden through twelfth grade.
Hathaway Brown's educational program emphasizes college preparation, offering Advanced Placement and college level coursework in math, science, English, history, and art, still closely following the school's original motto, non scholae sed vitae dicimus ("we learn not for school, but for life"). One hundred percent of its graduates attend four-year colleges or universities after graduation.
Who knew, all I can say is that it was an amazing experience for me and all of HB's students should be proud to be affiliated with such a fine institution of learning.
Kudos Hathaway Brown!
No Comments »
Leave a comment
You are viewing the earliest post.