Tuesday, March 10, 2009 by Keith
It's 2009 and I am honored again to be a part of Flashes of Hope.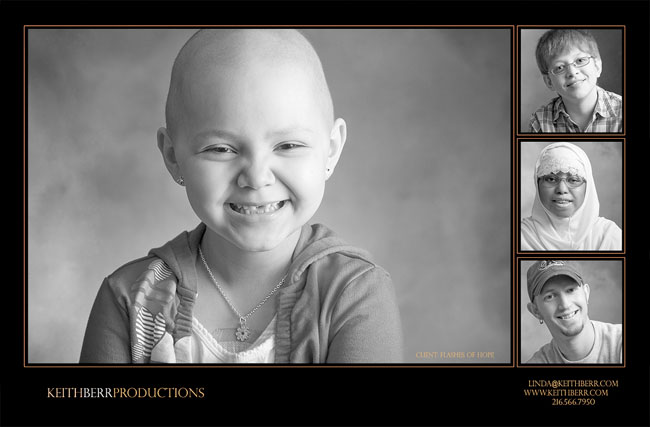 Flashes of Hope is a non-profit organization dedicated to creating uplifting portraits of children fighting cancer and other life threatening illnesses. The portraits, taken by award-winning photographers nationally, help children feel better about their changing appearance by celebrating it. For families of terminally ill children, it's especially important to have a portrait that preserves forever the beauty, grace and dignity of their child.
We work in the hospitals, transforming hallways, waiting rooms, offices into photo studios.
The kids that didn't want to get out of bed are suddenly laughing and having fun as we capture special moments with their parents, doctors and nurses.
Each family is presented with framed prints, proofs and a CD.
Hundreds of people volunteer to provide much more than a picture on the wall. It's an indescribable treasure that forever preserves the grace, dignity and beauty of each child.
I am so happy again, to be a part of the organization bringing joy into the lives of these families every month of the year and want to say thank you to the generous support of donors, volunteer chapter directors, stylists and other photographers who participate in this great endeavor of giving.
No Comments »
Leave a comment
You are viewing the earliest post.